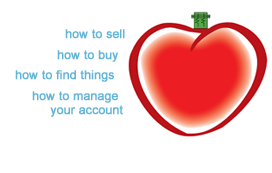 TrumerX will help find you customers for you by marketing, advertising and promoting your business.

List, Describe and Price your Goods or Services
---
Create a Descriptive Listing Title: The Listing Title is like a heading that Trumer Members and/or Trumer Merchants will find when searching or browsing the TrumerX website. Prospective buyers can click on it to see the detailed Listing.
Write a Full and Clear Description: Make sure that buyers know what you're selling so that they will know what to expect and be satisfied.
Set a Price per Unit: Price your product/service in xRM and/or TRM as you would price in your local currency. Then, set your units of measurement, for example, unit, set, kg, hour, project, etc. You can also set different prices for different quantities. You can allow or disallow the buyers to see your different prices for different quantities. Beyond a certain quantity, you can allow the buyer to contact you to negotiate the price.
Or Set Your Listing as Negotiable: If you want to sell your services on a "per project" basis, you don't have to set a price or number of units available.
Set the Number of Units Available: If you are selling a specific amount, decide how many products or services you want to sell and mention it in your listing.
Include an image: Research shows that displaying product images generally sell faster. There are two easy ways of doing it online.
If your image resides in your computer, just use the browse button and locate the image in the relevant folder. You can include just one image per listing, and it must be saved in JPEG (.jpg) or GIF (.gif) format. Or

Just upload an image to your website, or a website that hosts images, and include the URL-or web address-of the image in your Listing. If you already have an image online, simply include the URL to that image. The URL must go directly to the image, rather to an html page with a picture embedded. You can include just one image per Listing, and it must be saved in JPEG (.jpg) or GIF (.gif) format. e.g., http://www.TradeRinggit.com/home.gif

To facilitate speedy loading of images, the images should be no larger than 400 pixels high x 300 pixels wide, with a file size of no more than 50kb
Post the Listing
---
Posting a Product Listing: Listings will appear on the website within 24 hours of uploading your products or services listing. The Listing will be placed into an inventory and made available for Trumer Members and/or Trumer Merchants to view and purchase if the products or services conform to the Listing policy.
Manage your Listing: You can opt to close your Listing at any time. To update and repost it, just go to the Member Area and click on the Manage your Listing tab.
Complete the Transaction
---
Online - A sale can be made in two ways: If the buyer pays your assigned price, or if you accept a buyer's Offer, you are obligated to fulfill the sale.
Offline: Buyer can contact you via telephone or email regarding any sale of product or service. With the TrumerX Membership e-card provided to each Trumer Member and/or Trumer Merchant, the buyer can make offline purchases at a Trumer Merchant's establishment such as restaurants, hotels, stores and offices at any time.
Obtain authorization: There is no need for sellers to fulfill an order until payment is assured. It is the buyer's responsibility to obtain authorization and once the transaction is authorized or processed, xRM and or TRM is guaranteed to be processed into the account of the seller.
There are two other ways of obtaining authorization from TrumerX for transactions that involves only TRM:
Online: Seller to input the Buyer's account number and the total value of the purchase, including other details of the transaction. The system will authorize the transaction if the buyer has the necessary TRM credit balance in the system and is a member of good standing.
Offline: Contact our agents during office hours.
Ship Your Goods if You Have Sold a Pproduct: The seller is allowed to decide who shall bear the shipping cost. Buyers can expect delivery within seven (7) BUSINESS DAYS.
Complete the transaction: Sellers must complete the delivery within seven (7) business days from the date of sale.
For TRM or part TRM sale, credits will be transferred to seller's account on the 10th (tenth) day after sale is made, if there is no complaint by the buyer. This will complete the transaction effectively. If you sell a service; create a Proof of Payment document to send to your buyers so that they can redeem your service - eg: based on the terms of the service contract.
For part xRM transactions, the amount of local currency will be credited to the seller's bank account on the 10th (tenth) day after the sale is made, if there is no complaint by the buyer. This will complete the transaction effectively.
Fees: TrumerX will automatically calculate the fees and bill its member accordingly at the end of each month. The monthly statement will reflect the trading activities and the account balance inclusive of the fee due to the exchange.